Unlock Your Investment Potential with German ITC
Comprehensive Consulting and Investment Opportunities Tailored for GCC and Middle East Investors
Your Trusted Investment Partner: Rooted in Germany, Exclusively Serving the GCC and Middle East. Bridging the gap between European financial stability and Middle Eastern investment aspirations.
Discover How We Can, Elevate, Your Investments Today.
Unlock a World of Investment Opportunities
with German ITC
Based in the financial hub of Germany, we specialize in offering bespoke investment and consulting services. Our services are meticulously tailored to meet the unique financial and cultural needs of affluent individuals and families from the GCC and Middle East.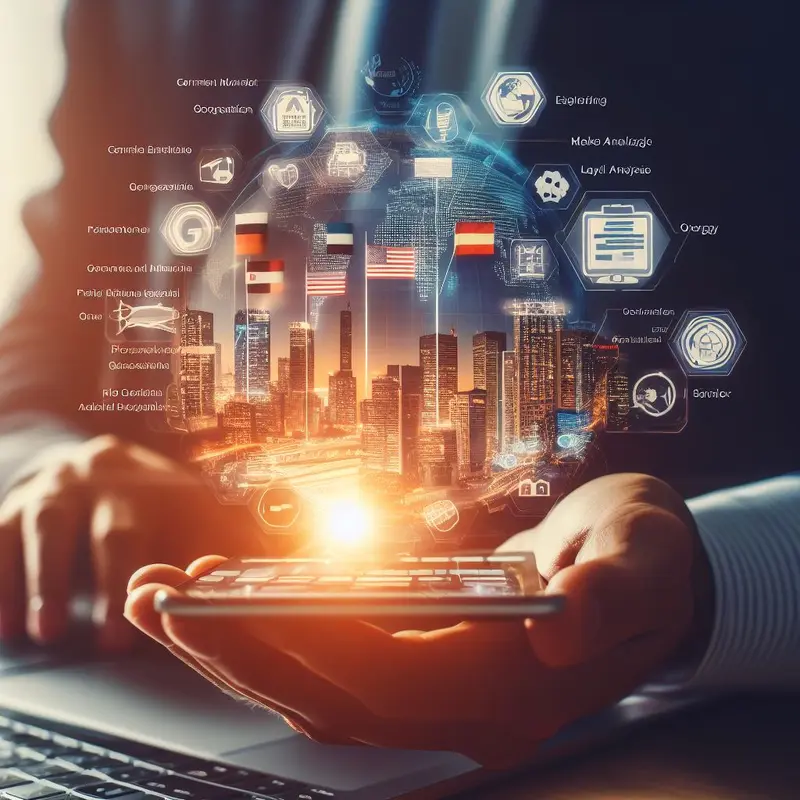 German Expertise, Global Reach

Benefit from our deep-rooted German expertise in finance, technology, and market analytics. Our global reach extends to lucrative investment opportunities that promise high returns and capital growth.

Tailored Investment Solutions

We understand that investors from the GCC and Middle East have specific financial goals and risk appetites. Our team of experts crafts personalized investment strategies that align with your long-term objectives.

Secure and Compliant

Your financial security is our utmost priority. We adhere to stringent German and international compliance standards, ensuring your investments are managed with the highest levels of security and ethical conduct.
Our mission with
Tools, Knowledge, and Opportunities
Our mission is to empower investors from the GCC and Middle East with the tools, knowledge, and opportunities to make informed and profitable investments. Rooted in Germany, we bring a unique blend of European financial stability, cutting-edge technology, and an in-depth understanding of Middle Eastern markets.
Cutting-Edge Tech Investments

Dive into the future with our exclusive investment opportunities in emerging technologies. From AI-driven startups to established software companies, we offer a curated portfolio that promises exponential growth.

AI-Optimized Investment Strategies

Harness the power of Artificial Intelligence to optimize your investment strategies. Our AI algorithms analyze market trends, risks, and opportunities to provide you with the most profitable investment options.

Software as a Service (SaaS) Opportunities

Invest in the booming SaaS market with our handpicked opportunities. Given our roots in Germany—a global leader in tech innovation—we provide unparalleled insights into SaaS companies that are set to disrupt markets.

Cryptocurrency & Blockchain Ventures

Tap into the high-reward world of cryptocurrencies and blockchain technology. We offer curated investment opportunities in promising crypto startups and established blockchain platforms, all backed by our rigorous vetting process.

Decentralized Finance (DeFi) Opportunities

Decentralized Finance is revolutionizing the way we think about banking and financial services. Our DeFi investment options offer a gateway to this disruptive and lucrative sector, from lending platforms to decentralized exchanges.

Secure Cryptographic Investments

Security is paramount in the world of digital finance. Our investment opportunities in cryptography focus on companies that are setting new standards in secure data transmission, encryption, and fraud prevention.
Subscribe Now and Never Miss an Opportunity
Stay Ahead of Investment Trends with Our Weekly Insights Subscribe to our newsletter to receive curated market insights, exclusive investment opportunities, and expert analyses directly in your inbox.
Testimonials
We have worked with many amazing people